Inclusive Design and Accessibility
Designers make their best work when we keep everyone in mind. This session celebrates the twentieth anniversary of the Americans with Disabilities Act. Jen, Josh, and Corbin will share insights on their own activism, advocacy, and design processes.
speakers:
Jen White-Johnson,
Josh A. Halstead
, and Corbin S. Outlaw
Ellen Lupton, moderator
Tues, Sept 8
1:15pm EDT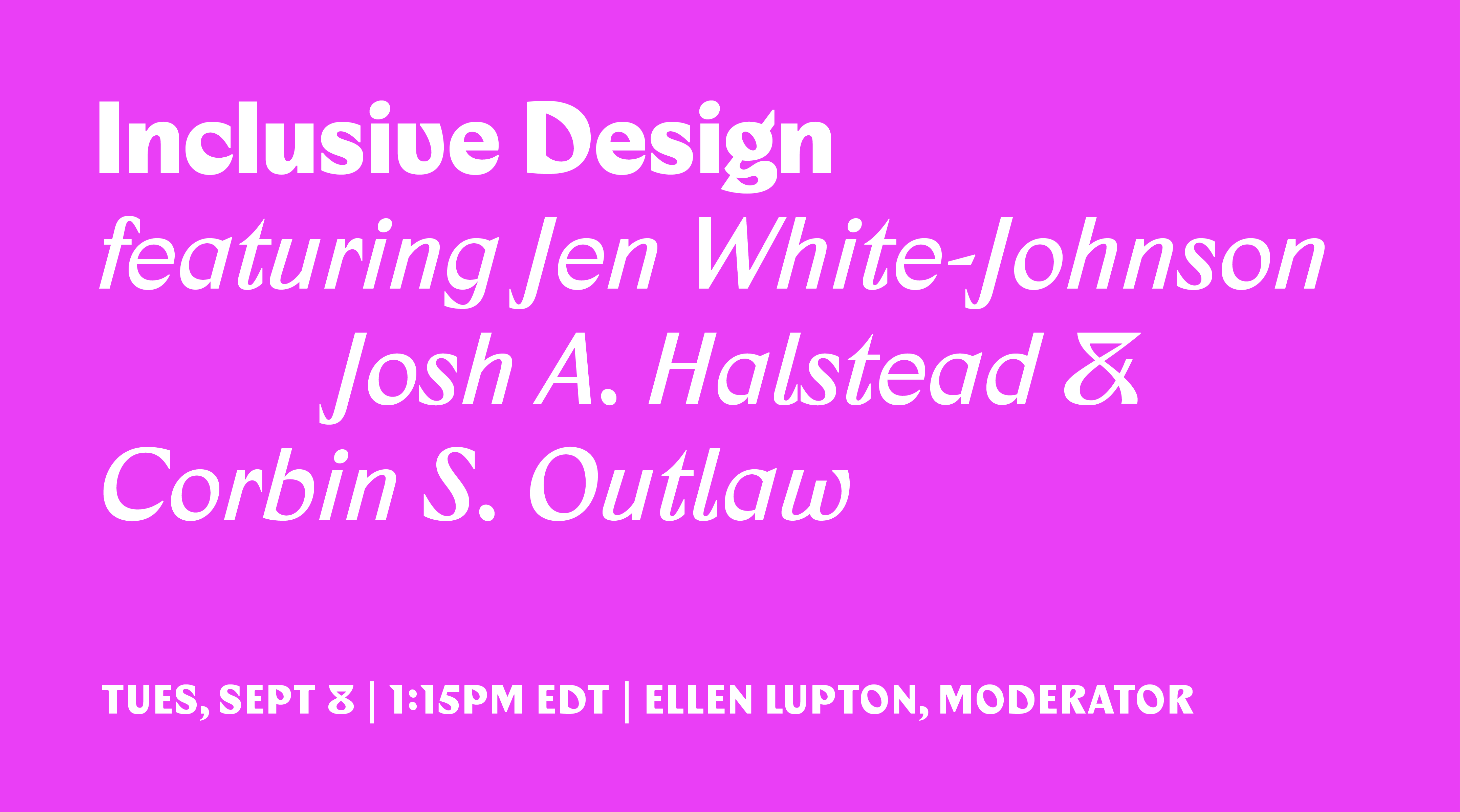 Jennifer White-Johnson is a disabled designer, educator, and advocate. Her work explores the erasure of Black disabled children in digital and literary media. She teaches at Bowie State University and earned an MFA in graphic design from MICA. @jtknoxroxs

Josh A. Halstead is a design educator and disability studies scholar. A recognized contributor to disability design discourse, his work seeks to unsettle knowledge/power in theory and praxis by centered marginalized perspectives.

Corbin S. Outlaw is a queercrip interdisciplinary disability scholar with a background in liberatory studies and critical social theory. They are an MA candidate at the CUNY School of Professional Studies. Their current research is on disability aesthetics and power, a continuation of past research on outsider art and disability-centered curation.